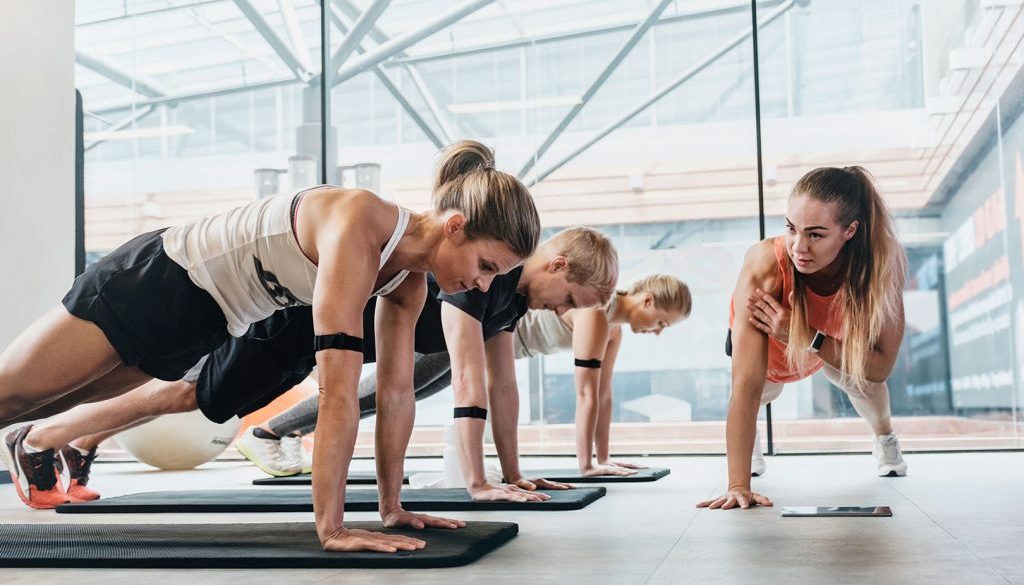 Optical heart rate monitors have advanced so much over the years that they can now be found as an integrated part of several devices that come in a wearable form. Polar has now taken things to another level with the launch of the Polar OH1, stripped of any associated watch, we have a stand-alone optical heart rate monitor to be attached to your arm.
What is the Polar OH1?
The Polar OH1 is an innovative product from the world's longest established experts of heart rate monitoring. It has all the unique selling points required to make it a best seller.
It's easy to use, discrete, comfortable, compatible with dozens of third party products including iOs and Android devices.
We had just one hiccup while testing it and that was just a minor heart rate spike missed during a hill sprint. In defense of the OH1 the rider was moving around considerably and the road is anything but smooth.
The Polar OH1 has been adopted by CardioCritic as the GOLD STANDARD of optical heart rate monitors. The Polar OH1 will be used to judge the performance of all other optical heart rate monitors for future testing.
It has the added functionality of being able to both store and broadcast your training data. In broadcast mode heart rate data is sent via Bluetooth to compatible devices.
In standalone mode HR training data is stored internally. This review of the Polar OH1 has been written and prepared by Tristan Haskins aka CardioCritic.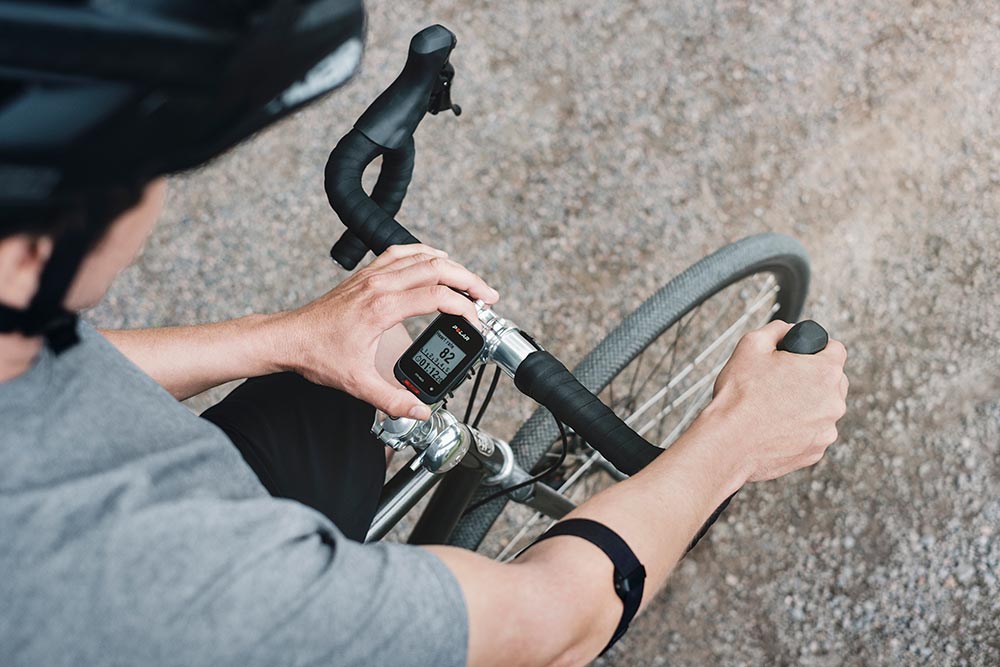 What we liked about the Polar OH1
Well, for starters, us health conscious individuals at the office are not so big on wearing chest straps. Let's face it, they're not at all comfortable, not even when we're working out, so it's useless to even consider wearing them on a daily basis.
So, clearly, the first thing we liked about this new device was the fact that it was way more comfortable than your typical chest strap. And it's also a lot more reliable during intense exercise.
The problem with wrist-based optical heart rate monitors, the kind you find on most smartwatches or fitness trackers, is that they're prone to moving around, especially during exercise. An optical HRM requires contact with your skin in order to take its readings through optical light, so if it's constantly sliding up and down your wrist during movement such as running – or being pushed around by exercise that requires flexion at the wrist – that's going to impact its ability to take accurate readings.
The Polar OH1 gets round this by being worn higher up your arm, either around your forearm or on your upper arm, near your bicep. The small sensor is held in place by an adjustable elastic strap, which ensures it stays planted against your arm's skin to take constant readings.
The fact that it's worn higher up your arm also makes it perfect for use in exercise that requires wrist wraps or gloves; where in the past you might have had to rely on a chest strap instead. There are six LEDs to take heart rate readings.
Obviously, besides of the comfortable feel, its accuracy was also something that impressed the most critical of us all. The OH1 seems to have performed brilliantly in the many tests we've put it through over the last couple of weeks.
The OH1 uses 6 x proprietary LED optical heart rate sensors similar to those used by the Polar M430 (another 5 Star CardioCritic review).
It's probably one of the bets gadgets even for exercising at an intense pace. Even while on an aggressive ride on a bumpy road.
The Polar OH1 out-performed both the devices I tested it against in every test; it is easy to use and far more convenient than a chest-based model. In my case, I find chest-based devices break very easily, I think it could be related to my heavy sweating, and this should hopefully avoid that problem.
With 12-hour battery life, and the ability to use it independently from any other device this is has a better specification than competing models from Wahoo and Scosche while being priced marginally cheaper.