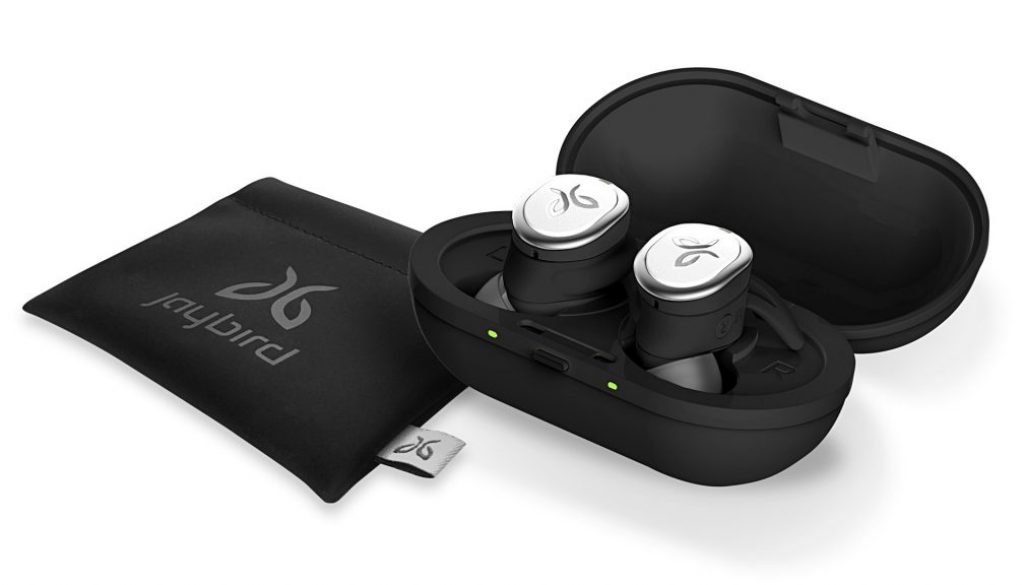 The Run Drift From Jaybird Is Bound To Offer You A True Wireless Music Experience While Running, Working Out, Or Any Other Type Of Exercise You Prefer
Either you love to run, work out, take long walks in the park, or simply listen to music while doing your chores, the Jaybird RUN is a professional wireless speaker set that is both water and sweat proof, light as a bird, yet tough as iron, designed to fit any year shape. No need to worry about them coming out of your years, they were made to have a secure, comfortable and custom fit.
The Jaybird Run wireless headphones are compatible with IOS and Android devices offering an incredible, customizable experience in a super-small lightweight package. Below you will see everything that we loved about these earbuds!
These wireless headphones from Jaybird come with Bluetooth 4.1 and an omni-directional mic and give you a secure, comfortable fit regardless of the shape of your ear. They will provide 12 hours of battery life thanks to their dual-battery system with fast charging on the go where 5 minutes of charge time means 1 hour of play time, allowing them to run for four hours, plus eight more due to the portable charging case.
They are the ideal wireless headphones for any athlete that loves to immerse in their music and work out, with interchangeable tips and fins for all ear size that permit an ideal fit. Also, they are compatible with any Bluetooth device with HFP, HSP and A2DP.
Being sweatproof and waterproof thanks to their double hydrophobic nano coating, these wireless headphones from Jaybird will make you feel comfortable no matter the weather, as well as work perfectly for any type of exercise or sport.
What we loved most about these headphones was the option to customize the sound settings to our liking with the downloadable Jaybird app which allowed us to get a personalized music experience simply by adjusting low, mid, and high levels in order to create the sound that best fits our musical tastes.
Besides being the best option for streaming music when exercising, these earbuds also have call capacity with a mic and a single control button which makes them truly wireless.
This pair of wireless headphones also come with a Find My Buds feature which will help you in case you lose or misplace them. Therefore, by using a display map, you can locate the last place where your buds were paired.
Performance upgrades are possible by downloading firmware updates to ensure your wireless headphones are always on their top game, you download it from the official Jaybird website
What comes in the package?
After ordering these headphones you will receive the left and right earbud, 2 sizes silicone round ear tips, 2 sizes silicone oval ear tips, and 4 sizes ear fins, the charge case, a carry pouch, a USB 2.0 charging cable, the quick-start guide, and 2-year manufacturer's guarantee.