The new, updated Hello 2 has improved hardware and software, taking video conferencing to the next level
If you are dealing with video conferences a lot, you definitely know the video and audio issues that occur pretty much of the time. The company that produces Hello 2 learned from the mistakes it made with the first model and are now back with a very impressing offering to make video conferences smooth and top notch.
Hello 2 can easily transform your TV into the most powerful communication device for video conferencing. It has been made with highly qualitative materials and offers the following features:
This impressive list will amaze you from the very first moment, as everything you wish to do is accessible and easy to use.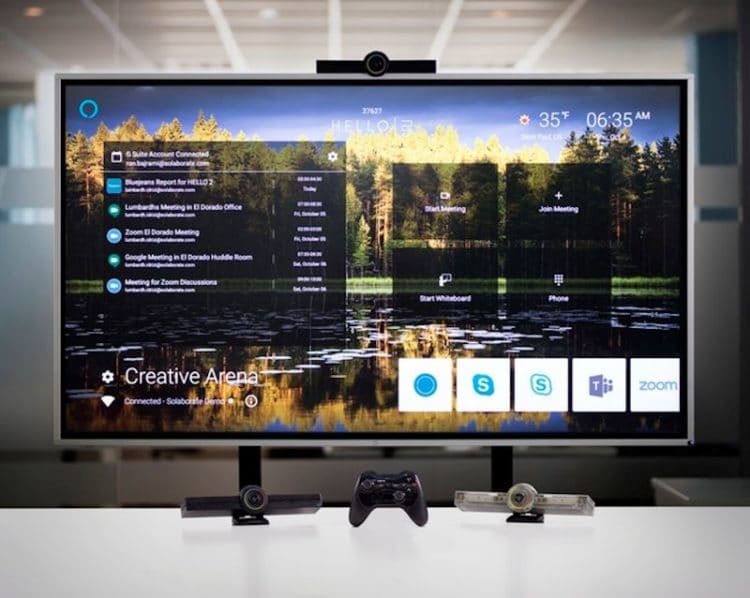 In terms of OS, the device uses the HELLO Solaborate Messenger platform which took 6 years to develop, but only because they wanted it to work as good as possible across all of your devices and PC platforms. It can be easily accessed via Android, iOS, Web and Desktop clients.
Did we mention the 4K resolution? Yes, you also get that. Hello Touch is a real-time Video Conferencing and Whiteboarding solution that comes at an affordable price and delivers an amazing experience.
What's more, the Hello Controller allows you to play games using your Hello device. You can easily install any Android game on Hello 2 as it is compatible with all of them. Moreover, there will also be a software version of the Hello Controller to play games on your mobile phone, too.
You're probably interested in some Pros and Cons, so here they are:
Hello 2 is a new, improved device that has a lot to offer. It offers amazing features that will allow you to do so much more, benefiting from high quality video conferences and amazing experiences.