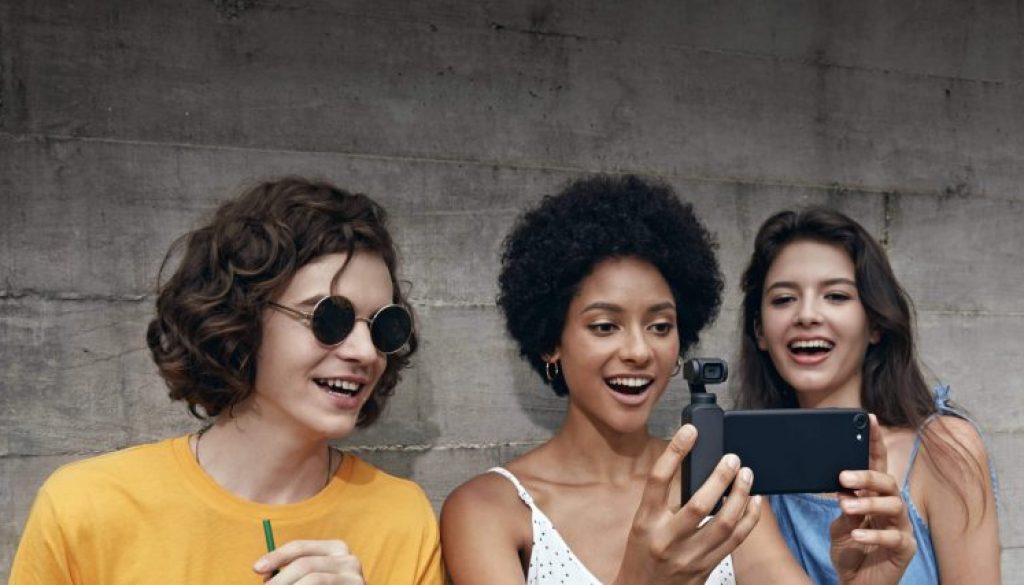 DJI Osmo Pocket turns both everyday moments as well as spectacular ones into exquisite visual stories
The DJI Osmo Pocket is a handheld camera that comes with a 3-axis gimbal stabilizer, which is also attachable to smartphone, being the smallest compact and intelligent camera DJI has ever designed.
The device also comes with a story mode that uses a combination of preset shooting patterns and camera motions to help you create professional-quality video whenever you want, as well as exclusively-designed filters and soundtracks that give a unique finish to your footage.
This device is lightweight and portable, and its size makes it as convenient to carry as your smartphone, wallet, or any other daily essentials. The 3-axis mechanical gimbal and brushless motor always deliver fine-tuned gimbal control accuracy and speed, as well as precise adjustment for your movements helping you turn any moment from your life into wonderful images.
This device has a sandstone handle that is non-slip and sweat-proof, offering you a comfortable grip. Moreover, the built-in touchscreen and buttons provide a quick, single-handed user experience, letting you choose modes and adjust settings in a few swipes and taps.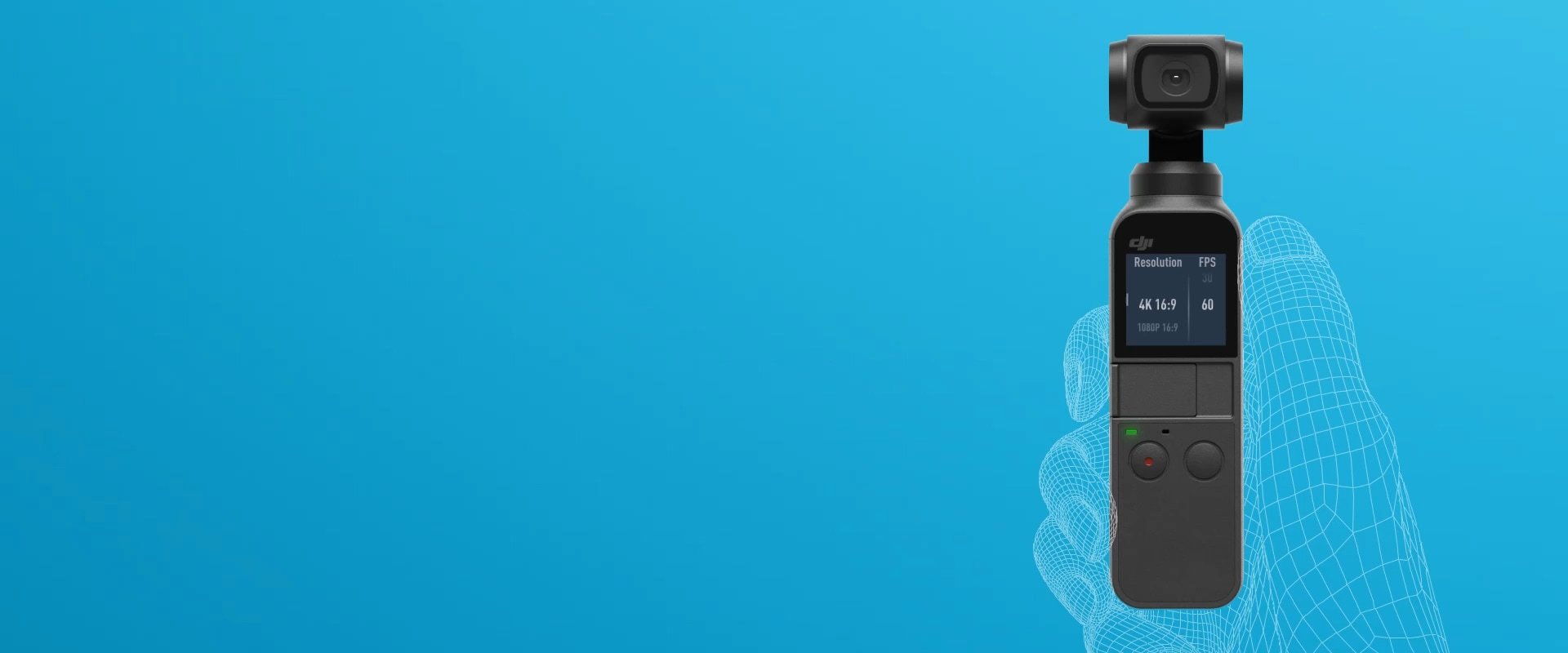 The Osmo Pocket from DJI is able to snap photos in stunning detail at 12 MP with its 1/2.3 inch sensor, 80° FOV, and f/2.0 aperture, and can also shoot 4K/60fps video at 100Mbps and slow motion video at 1080p/120fps 4x.
Moreover, for a quiet and consistent performance, the DJI Osmo Pocket comes with a fanless, passive cooling solution that dissipates heat evenly, ensuring longevity. And this device also includes a Universal Port which is a multifunctional expansion interface that connects the Osmo Pocket to your smartphone as well as to other accessories to help you film in any way you want.
This useful device comes with the FPV mode that helps you follow the gimbal's orientation when filming, as well as with several other functions such as ActiveTrack which intelligently follows a subject after you simply tap on it, and when you enter Selfie mode it automatically launches FaceTrack that keeps you in the center of the picture. Motionlapse, which can be used when you want to capture a beautiful day into a single shot, Timelapse can turn hours into seconds together with smooth camera movements for dramatic effect. While 3x3 Panorama can be used for amazing vistas and landscapes allowing you to capture your destination with great detail, offering impressive effects that otherwise would not be possible with smartphones.
This device goes along perfectly with the DJI Mimo – the dedicated app designed to open the door to a community that inspires your imagination and helps you with intuitive, powerful editing tools like HD live view during recording and intelligent modes. DJI Mimo is an all-in-one solution that helps you capture, edit, and share the best moments and was designed for all types of users to enhance their content with a professional touch.
In the package with this product you will also get a carrying case, a smartphone adapter, and a power cable. Plus, for better quality photos, the Osmo Pocket also comes with customization functions such as NightShot – which allows the Osmo to automatically detect and illuminate low-lit scenes resulting in brighter photos. As well as Pro Mode which allows you to manually adjust the camera's parameters like exposure, ISO, and shutter speed.