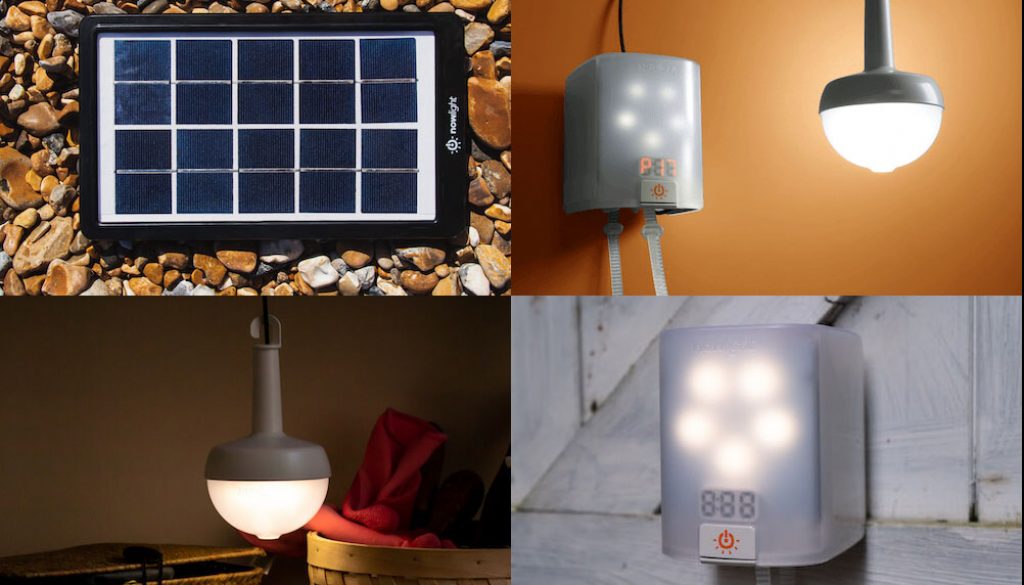 The Deciwatt NowLight is an eco-friendly lamp that uses sunlight to store and provide you with energy and light during power-out emergencies.
Like many of us, you probably take grid energy for granted every day. However, you rue it the most when the power is out or when you are out camping in the wilderness. So, how can you still have access to artificial light when you are far from civilization or during a power blackout?  
The solution comes from Deciwatt NowLight.
This device is a portable generator that takes all its energy from the sun. When the grid is down, you simply pull the cord to generate electricity. More so, you activate a 160-Lumen Lamp that doubles as a power bank and recharges your phone.
With Deciwatt NowLight you no longer depend on the grid to have electricity in your home during a blackout!
Read on to discover the impressive features of this sun-powered generator lamp!
Deciwatt NowLight Features
The first thing that impressed us at Deciwatt NowLight was its compact and ergonomic design. It is small and very light. This way, you can place it anywhere in your home without it standing in the way. Also, it makes it easy to carry along on camping trips.
Deciwatt NowLight works by storing sunlight through its 3-Watt Solar Panel. Then, when the grid is down, you can produce both instant light and energy by simply pulling its built-in power cord.
The generator includes a built-in 160-Lumen Lamp that should light up a large tent or a medium-sized room quickly. For example, you only need to pull the cord for a minute straight to generate up to 2 hours of light. Continuous cord-pulling will create enough light to last for as many as 50 hours.
Another great thing about the Deciwatt NowLight is that it can also provide power to other devices. Thanks to the built-in 5V USB port, you can charge smartphones and other devices. Again, you only need to pull the cord for two minutes straight to power up a phone enough for a 30-minute call.
Lastly, the built-in lamp has six different brightness settings that range from 5 to 160 lumens. This way, you can adjust it for various purposes or keep it in a lower setting to preserve its power.
Deciwatt NowLight User Experience
What we love most about the Deciwatt NowLight is that it comes with a wide range of accessories. For instance, in the package, you should find:
A DC to USB Solar-Power Cable 

A durable cord that you can use to hang the lamp on poles or branches

Two spare links for the power cord

A USB Charging Cable that should work with most mobile devices
Finally, we tested the capacity of the generator and the manufacturer's claims. We were delighted to discover that the lamp can generate powerful light for up to two days straight. More so, it can help charge a smartphone at the same time. So, it is ideal for both blackouts and camping trips into the wild.