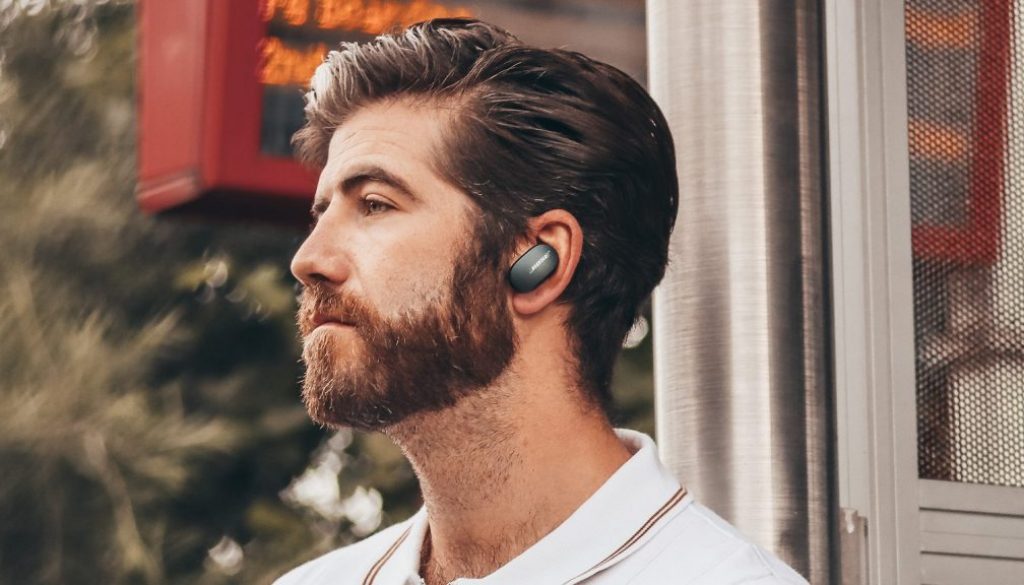 The QuietComfort Earbuds provide excellent sound quality, outstanding audio clarity, and a sleek design.
These truly wireless headphones from Bose feature the latest noise cancellation technology to enable users to focus on their work even in the noisiest environments.
We were surprised to see this new release from Bose, a company that is not popular for wireless earbuds, but which has had to come up with a line of its own after Apple and Sony have made a killing from their cordless earphones. The competition in the niche of wireless buds is even higher after the market has been flooded with numerous knockoffs, which, to be honest, are not that bad.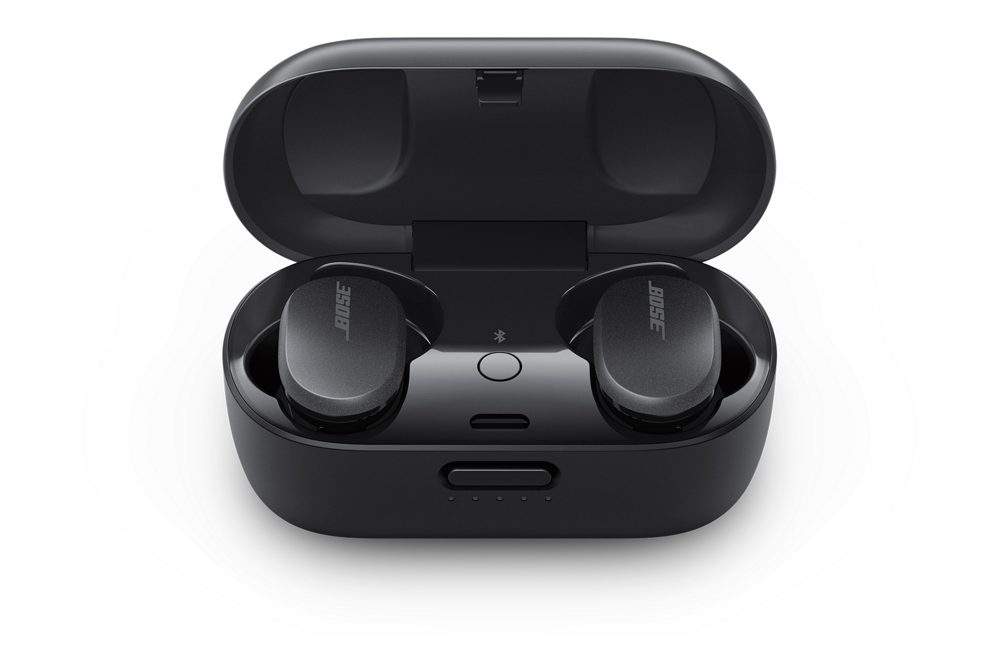 Sound Quality
The QuietComfort Earbuds stay true to their name by offering top-notch sound isolation and outstanding comfort. Whether you are listening to your favorite tunes or a podcast, you will feel cut off from the world around you. The only sounds that might break through the Bose wall of noise isolation could come from sirens or extremely loud alarms, which are not necessarily a bad thing, especially if you are wearing them in high-traffic areas.
Battery Life
Travelers and commuters will love these earbuds, which can last up to six hours of playback without the case. However, if you take it with you, the charging case will reward you with two more full charges. The only thing that you may dislike is the bulky, somewhat unrefined design of the case, which will most likely stick out of a small pocket.
Design
Some users may find even the buds as bulky, and we have to agree that they feel quite large in comparison with other cordless earphones. However, after a few minutes of the adjustment, they should feel comfortable for hours on end. When buying them, you may have your pick from a wide range of ear tips that vary in shape, size, and color, but which all provide a secure fit. One thing that we would love to see from Bose is selling these ear tips as stand-alone products.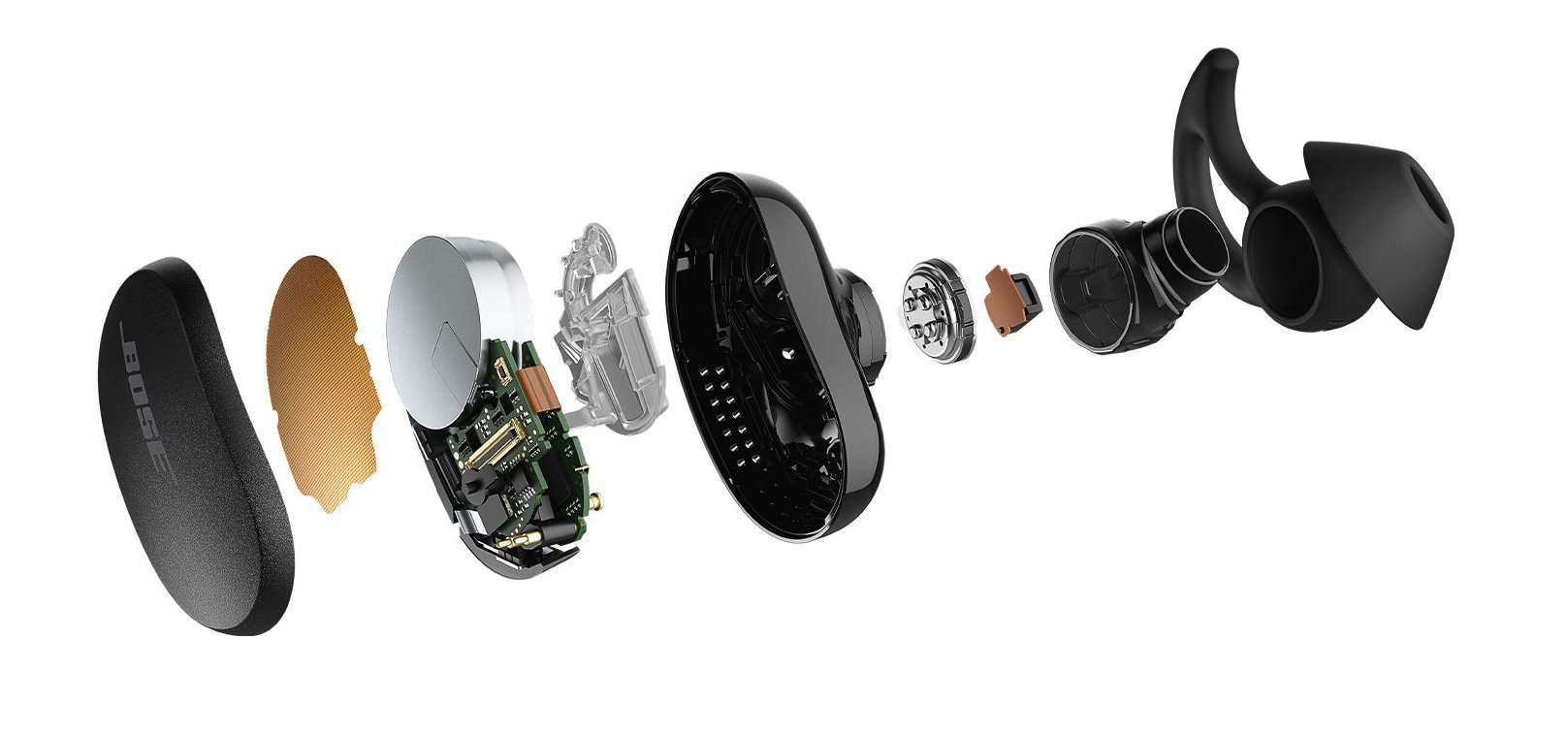 Control Features
The QuietComfort Earbuds provide convenient accessibility features that take what we knew about noise cancellation to a whole new level. Double taps on the left bud will take you through three levels of sound restriction, thus giving you the luxury to choose how much external noise gets to travel through your ears.
Additionally, a touch-and-hold feature lets you skip between the audio tracks on your paired device, so you can also jump forward to your favorite tunes.
Connectivity
Last but not least, we were impressed by the connectivity performance of the Bose QuietComfort Earbuds. They use the latest Bluetooth 5.1 standard technology that enables you to pair them with almost any smart device. The connection range is not bad either and reaches up to 12 meters in an open environment.