We're big fans of the outdoors and we couldn't help but share with you this awesome 3 in 1 Tentsile Universe tent that is also a hammock and a water raft.
The possibilities with this outdoor gear are quite amazing: you can turn it into a treehouse, a water raft so you can go fishing, into a tent to camp at night and even into a hammock to relax during your trips. How cool is that?
The Tentsile Universe covers 100 square feet of fully covered floor space that can be extended to 195 square feet when you install the included rainfly. It can shelter up to five adults, making it a very good choice for those who bring their cars into the wilderness and seek to camp at night.
The floor is insulated which means that you won't feel completely cold when you crash and fall asleep without a blanket or sleeping bad underneath you.
Here are some great features of the Tentsile Universe:
We can already imagine how much fun we'd have with this awesome outdoor gear. You no longer have to carry three different items to benefit from three different activities, as the Tentsile Universe is a 3 in 1 gear that will provide everything you need within one bag.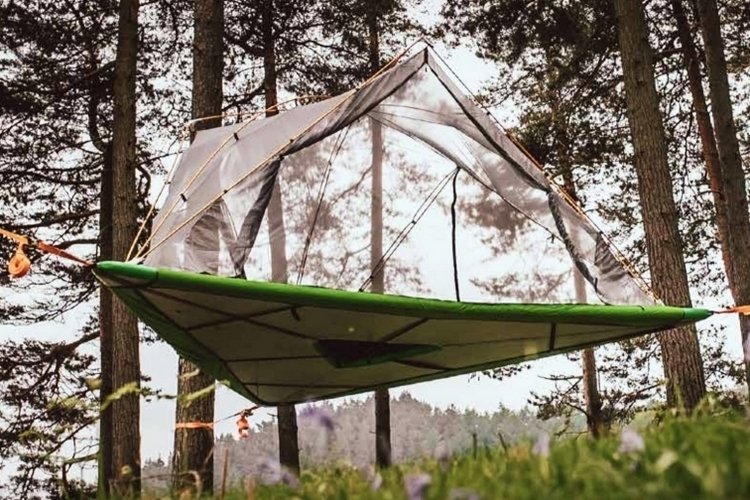 So, if you're ready to take your friends into a new adventure this 3 in 1 tent should make your trip even more interesting.