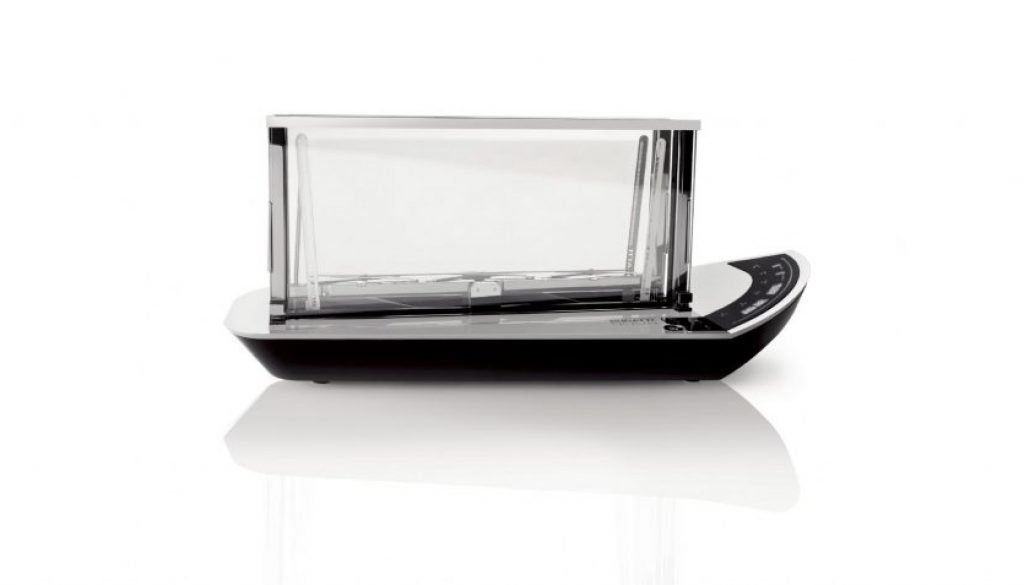 Noun Is The Smart Cooking Appliance That Does All The Work For You So You Can Have More Time To Enjoy With Your Loved Ones
Noun is the perfect synthesis of ultra-contemporary design and high-tech performances that will offer you an exciting and unique way of cooking for your loved ones.
Noun is a smart cooking appliance that offers a new way of cooking natural and healthy food in glass transparency. Thanks to the exclusive GTH Technology and far-infrared rays (FIR) you will be able to see your food while it is being cooked. This device was inspired by transparent ceramic glass windows of a flying Boeing that contain a special semiconductor.
GTH Technology and far-infrared rays (FIR) are found in nature and known for their beneficial properties, they will help you create healthy and full of flavor dishes for the entire family.
Cooking with the Noun allows you to prevent heat dispersion and excess heat, plus, the fast and efficient Noun reaches 300°C in just 80 seconds by using far infrared radiation. Moreover, this device can cook meat, fish, vegetables and bread to your desired temperature which you can adjust from 50°C to 300°C (122°F to 572°F), preserving nutritional properties and bringing out aromas and flavors helping you achieve a perfect, healthy, and full of flavor meal.
Noun comes with a touchscreen display to allow you to choose from presets for different functions such as heating bagels, defrosting, or toasting. It also comes with the B Chef application, the culinary app for Smartphone and Tablet that support you during the preparations and make it easier to use. It can also regulate times and temperatures depending on the recipe, and thanks to the automatic lift removing cooked food results is very easy.
With such a cool design and versatile capabilities it's easy to see why this transparent toaster could be the start of a whole new thing.
Using this product you have more control over the cooking process. When you cooks, the food is placed on the cooking platform and then lowered between the two heat-emitting panels that move in until they touch the sides of the food so the heat is transferred directly instead of going through the air as in a regular toaster or broiler.
The glass heating elements slot goes from 8 up to 35 mm and are easily removable for better cleaning, also, Noun comes with a crumb-tray and high-temperature cooking bags that give it the possibility to cook any kind of food and prepare elaborate dishes seasoned with sauces and spices. The crumb collection tray can also be emptied and cleaned.