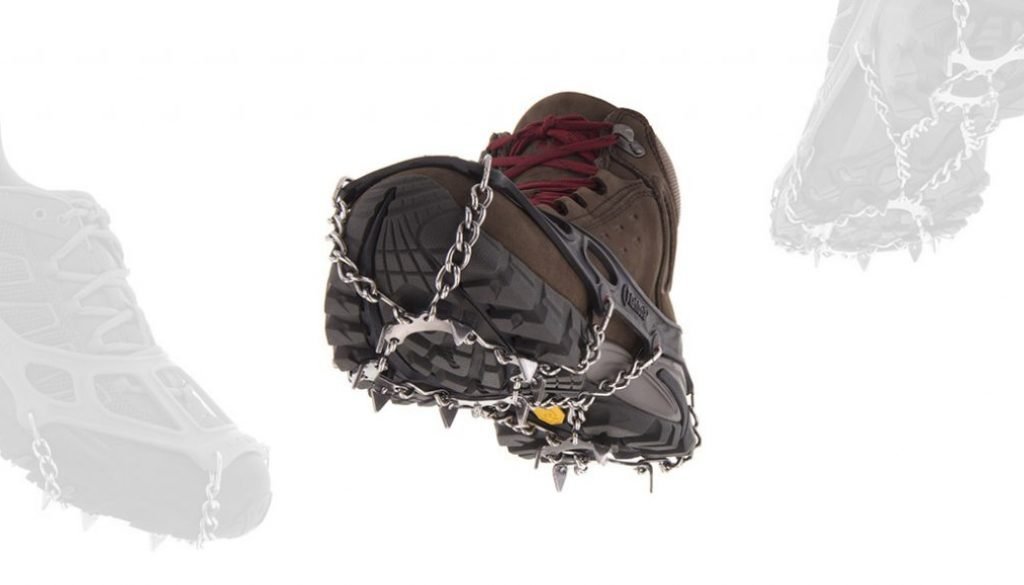 The latest Kahtoola MicroSpikes are a great traction gear choice for activities such as running, ice fishing and hiking on snowy and icy terrains
Icy and snowy trails and off-trail terrains can be quite a challenge when not properly equipped. One of the biggest problems is stability, as you'll be slipping and falling a lot if you don't wear the proper gear, adapted for the terrain you're walking on.
This is where these stainless steel spikes and welded chains come in: they are tough enough to handle pretty much any adventure, while the integrated toe bale and reinforced eyelets allow for a 50% lower profile elastomer harness that is lighter yet tougher than before.
Micro Spikes Footwear Traction: Specs and features
We were impressed to see how well this footwear traction gear is. Everything seems to be positioned in the right place, and everything has its own purpose while the materials used in manufacturing are highly qualitative. Here's what we love about them:
Amazing spike design – there are 12 spikes per foot and each of them is made from heat-treated stainless steel; they are durable and corrosion resistant while an independent layout allows them to move naturally, preventing snow from building up
Welded Chains built to last – the chains are welded from stainless steel to make sure they last a long life and are reliable, with a clean and finished look; they provide flexibility, durability and traction
Reinforced eyelets – the eyelets have been reinforced with durable TPU inserts to ensure longevity; moreover, each patented eyelet allows the elastomer bands to be light and strong, preventing tearing along the harness and at connection points
Toe Bale – it seamlessly secured the foot's position at the front of the shoe, preventing the toe from pushing through the front of the harness
The raised heal tab – allows for easy pull-back and removal
Elastomer harness – it is low-profile, extremely durable and ergonomically shapes; moreover, they remain stretchy down to -30°F
As a general indication, it is recommended that you only wash them with lukewarm water and air-dry (do not dry with heat). Moreover, make sure that the product is clean and dry before storage. Inspecting both before each use is also recommended.
Regardless of what size of the gear you choose, each foot will benefit from 12 spikes made from heat-treated 400 series stainless steel. Moreover, the gear does not weight for more than 372 g and the pack size is 5 x 3 x 2 inches, making them very portable and easy to carry.
There are 4 sizes available: Small, Medium, Large and Extra Large and 2 color choices: black and red.
So, if you can be usually found outdoors, in the snow, ice fishing or adventuring on snowy trails, you could definitely use some traction. We do love how easy it is to put them on and we're definitely happy with how they work, and we think you will, too.