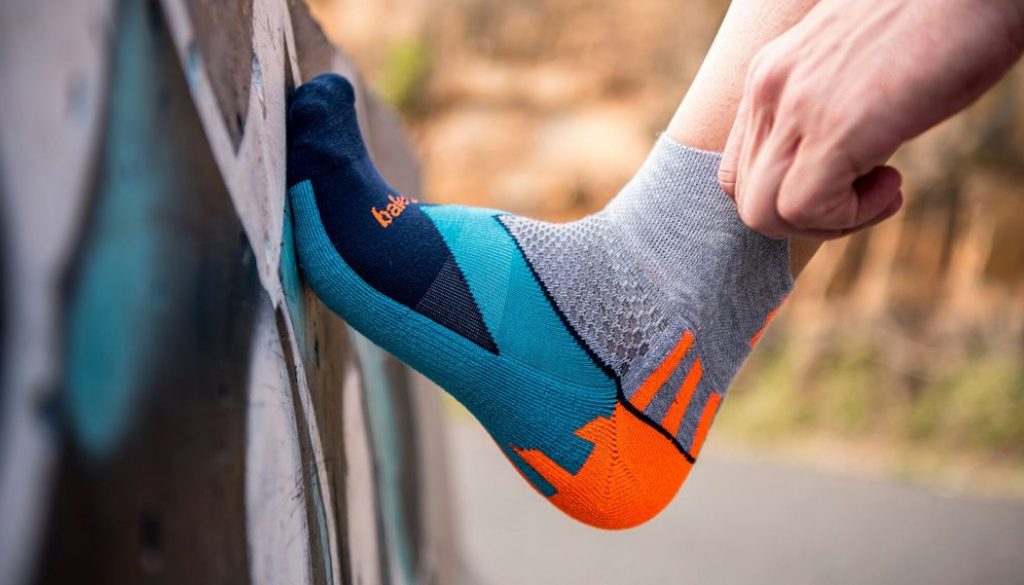 If you're a passionate runner, you've probably learned the hard way that for a healthy and pleasurable run, quality running shoes aren't going to cut it. You also need a quality pair of socks. Well, some of us have been doing some thorough research, by trying out dozens of pairs of socks and we've come to some conclusions: that Balega socks are probably one of the best sports wear on the market.
Balega means "To Move with Speed." Their goal is to provide foot solutions to help runners perform at their personal peak in comfort.
The Balega Hidden Comfort win by far in the best bang for buck category, being the most comfortable pair of socks retailing at its price
The socks are made with medium cushioning to help protect your feet from impact during sports like running, the material feels extremely soft and you don't really get sweaty during your workouts, unless it's a really hot summer day. The socks are mostly meant for those cold days when you're outside walking, jogging, hiking, or skiing.
The combination of mohair and Drynamix to keep feet cool and dry. The Drynamix pushes the moisture away from the skin and the mohair has the ability to hold moisture and still keep your feet warm in winter and cool in summer.  It also has a high tab heel to ensure that your sock stays in place, providing for a comfortable fit and the lightly compressive bands help keep the socks in place.
While wearing this sock we never noticed any pinching, tightness, rubbing, or excessive looseness anywhere or at any time. The predominantly polyester fabric felt very smooth against the skin and was rarely even noticed once it was put on.
One of Balega socks' key features is the inclusion of ventilation panels that are strategically placed to help keep your feet cool and aid in the wicking process.
Compared to the Hidden Contour socks, the Hidden Comfort ones are very similar. The Hidden Comfort are a bit thicker. They're more comfortable and nicer for winter weather, and we, luckily, got to test them out during the extremely low temperatures of winter when we indeed needed to wear some quality socks for running.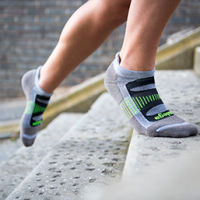 Another important thing to mention is that one of our friends' mom got to test them out. She's an avid runner but she also suffers from arthritis so if even she felt comfortable and well sustained in these socks, I don't know who wouldn't.
Each of their socks is inspected by hand by their awesome quality inspection teams and then pre-washed before they are packed and shipped out to the stores.  There is even a sticker with a picture of the person who inspected your socks.
And last, but most certainly not least, is the fact that Balega gives back through a CSR campaign meant to help communities in South Africa.