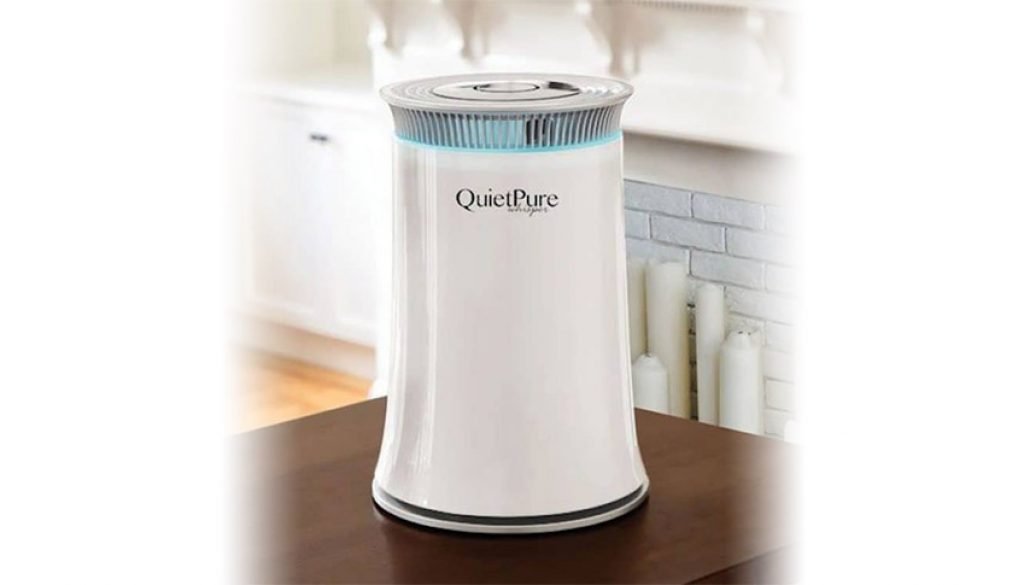 Even though pollution is everywhere around us when we go outside, it doesn't have to be this way when we're in our homes. You vacuum the floor, dust off the furniture and you make sure to clean the carpets now and then. How about clean the air that you breathe, too?
We may not see it, but pollution is present inside our homes and it's in the air. What's more, it can have detrimental effects on our health on the long run, so making sure that we breathe clean air is vital. This is where the QuietPure Whisper Air Purifier comes in.
A great choice for your home
I'm not going to hide the truth and I will start by telling you the bad part first: this device is only capable of purifying the air in one room (up to 350 square feet in size). So, if you own a big house you might want considering getting more of these. However, this air purifier specializes in better air in a smaller area, delivering the quality you'd expect from such a device.
The gadget has smart, automatic operation and an air-quality indicator light that will give you real-time feedback on the quality of the air in your home.
A HEPA filter removes allergens and features carbon for better removal of VOCs, chemicals and odors. Moreover, it features a negative ionizer and 3 air-filtration stages with an auto mode that adjusts fan speeds automatically, based on the room's air quality. Isn't that awesome?
Let me add some more: there's also a programmable timer functions that comes in very handy at night or when you're not at home. It sets schedules off in 1, 4 or 8-hour increments aaand: it is very, very quiet.
The device measures only 8.5″ x 12″ tall and weighs 3.74 lbs, which means that you can place it pretty much everywhere and it won't stand in your way.
Thanks to the brushless DC fan motor, the device offers low energy consumption.
This small yet effective device will help you a lot if you have allergies and use it during the allergy season, or if you simply care for your health and wish to take care of your lungs. It is small, silent, effective and definitely worth it.